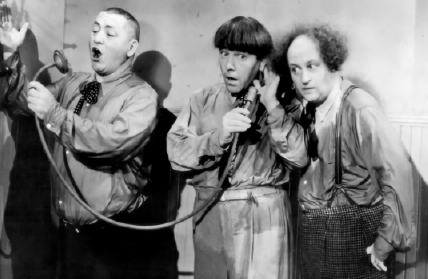 About Us.
It isn't really about us: it's about you.

We want you to know what we're all about so you can be comfortable with us: who we are and how we do things. We want you to know what we've accomplished and what we're capable of.

Most of all – we want you to know that we're here for you."
Jim came to Illinois in 2002 at the inception of Web Services. The office was created to develop and manage the campus website and associated services. Jim became the Director after about a year as second in command.
Since that time, Jim has seen his fair share of IT and networking challenges. Larger than that he has battled the challenges that a decentralized campus and university present. With the hiring of Lance Campbell to architect, develop, and implement free university solutions for marketing and communications Jim was able transform the office from a website support group to a department that saves the university over $6 million per year in reduction of duplicate services and efforts.
If you ask him how he did it, you might be surprised at the answer. In fact he probably would just laugh, and say "I'm still working on it." While the success of the office has been very satisfying, it represents the just tip of the iceberg as to what the office has planned for the future. Stay tuned!
Lance was lured away from the corporate arena in 2003 after many years architecting IT solutions for Caterpillar and Bank One. After much cajoling by Jim, Lance finally succumbed to the pressure and made his way to the cornfields of academia.
Lance hit the ground running, looking for academic albatrosses and IT conundroms to challenge his superior mind. He began by creating a much needed set of applications for Public Affairs that would be shared with everyday academics and professionals, giving everyone the tools to communicate and network online.
So the Webtools were born. It started with the Calendar and Survey Builder. Soon the list grew to include the Form Builder, List Builder, Blog, Group Manager, Short URL, CIS, Directory, plus many more. This precipitated a need for the tools at the other campuses and Lance was quick to oblige. This story is still in the making, and the list of tools is at 19 and counting.
Julie is the neophyte of the bunch. Recently joining after a 20-year stint at Student Affairs, Julie managed to worm her way into Web Services.
Her use and subsequent love for WebTools finally realized with this job, McMahon mercilessly threw her resume into the ring, hoping to get a chance to join the mighty giants of Web Services. "I just got so caught up in it using WebTools on our pages, because they could do things that made our pages unique. I became obsessed with how often I could update information and create new images." Now Julie's doing it full-time with Web Services...and loving every minute of it.
Jim and Lance keep her at a distance...down the hall isn't far enough.